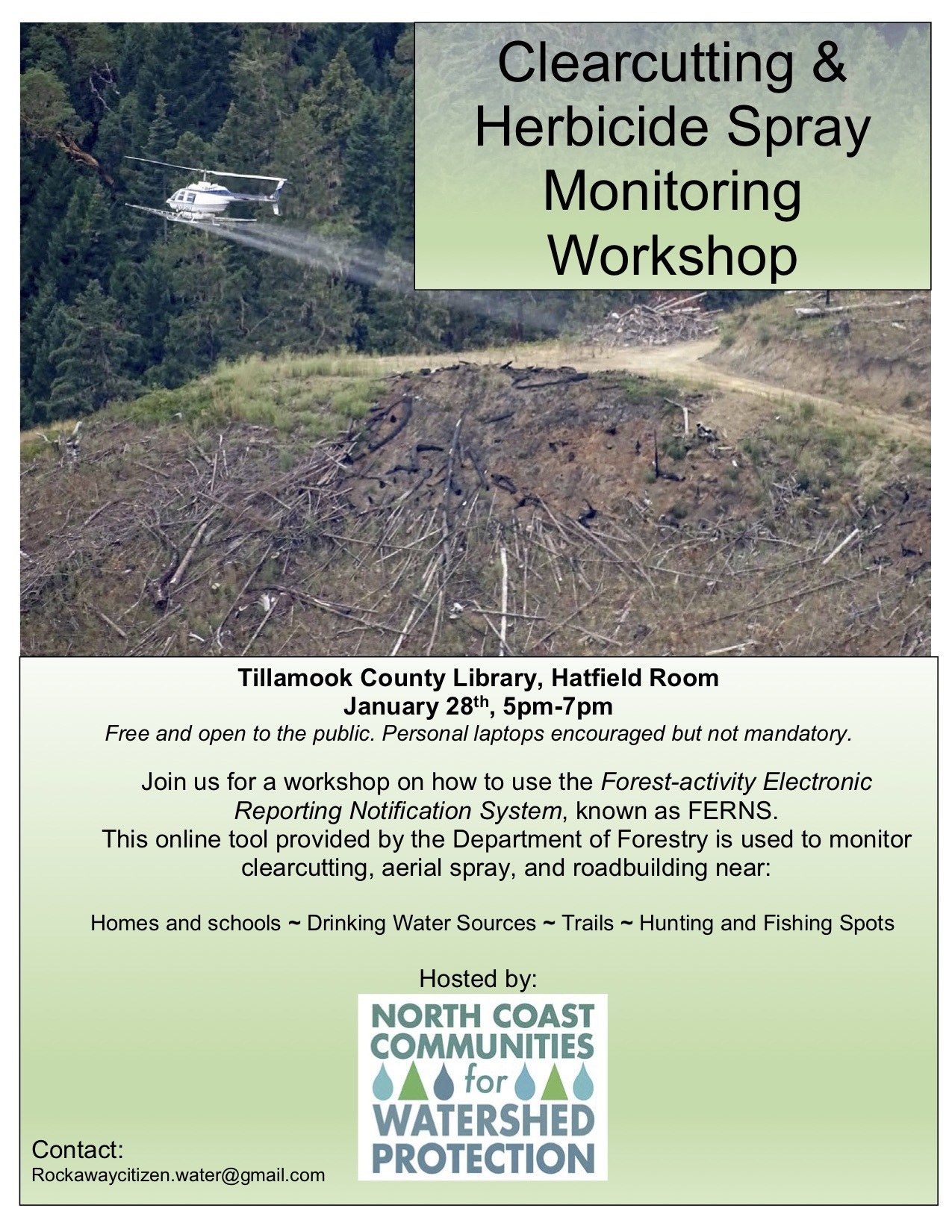 On Tuesday, January 28, 2020, there will be FERNS training session from 5:00 pm to 8:30 pm in the Hatfield Room at the main Tillamook County Library in Tillamook. 
All are welcome to attend this free event.
It provides day-by-day notifications about where and what kinds of forestry activities are taking place.